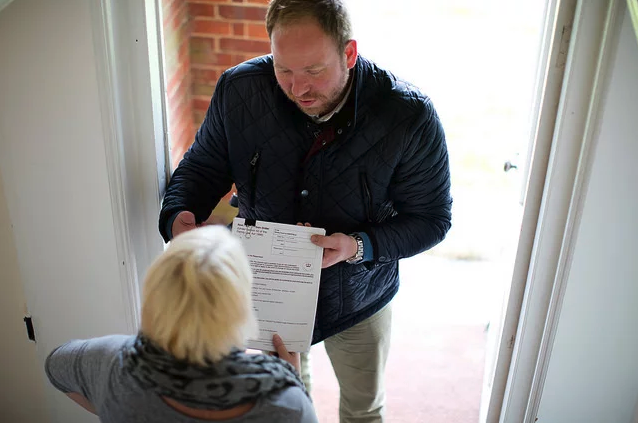 If you filed the divorce papers, you must serve (give) copies of your court papers to your spouse but you need to make sure you follow the legal procedure to deliver all divorce paperwork.
There are special guidelines and strict deadlines on how to serve the divorce papers. Not following them may bring as a consequence a delay on your divorce or even a fine.
What kind of documents have to be delivered to your spouse?
The first papers that are to be delivered legally to your spouse are:
Summons and Complaint (usually called the "Summons")
Any other paper or document that you will present in court in relation with your divorce
It's very important that the summons be delivered to your spouse within 90 days or your divorce case will be dismissed.
Can I serve the papers myself?
No. There are several ways to do the service of process legally, but you may not be the person who delivers them. You can ask a family member, a friend or pay a courier service business to act as the server. The person must meet the following requirements:
Be at least 18 years old
Not involved in your divorce case
What does the person doing the service of process do?
The person who serves the divorce papers has to:
Give a copy of your court papers to your spouse personally
Fill out and sign the Proof of Service on the back of a copy of the citation form and give it to you
Can you send the divorce papers by mail?
Yes. You can send them by registered or certified mail and restrict the delivery to your spouse and delivery confirmation. Keep in mind this type of service will only work if your spouse accepts the delivery of the registered mail. We strongly advise to contact a legal courier service and ask about their service of process before you attempt to send the divorce papers via mail.
How do I make the delivery of the other papers presented in the court?
The only papers that are important to be delivered in person and that you can't deliver yourself to your spouse are the divorce Summons and the first divorce papers. Once you have completed that part you can deliver any other Court documents in person or any other way you prefer, for example, you could:
Send a copy of the documents to the last known address of your spouse
Hand deliver the documents to your spouse in person
Deliver a copy of the documents to any adult who lives at your spouse's place of residence
Hire a legal courier delivery service to deliver the documents for you
The person who delivers the papers has to fill out and sign a copy of the Proof of Delivery and indicate which documents were delivered.