Court Services and Fees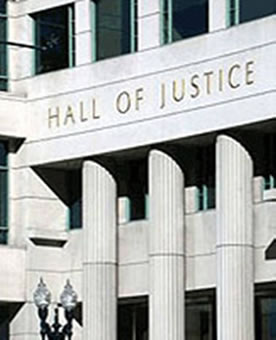 MONTHLY COURT RETAINERS
The Court retainer is an exclusive monthly service charge agreed upon by your office and negotiated based on location and availability. The retainer covers a Monday, Wednesday, Friday with a call in on Tuesday's and Thursday's from one of our company representatives. While making the pick-up, the representative will double check for possible problems such as missing signatures, checks etc. When the assignments reach our office, a Supervisor will check for any defects that can cause a delay in your assignment.
RETAINER PLANS
Plan 1 Monday – Friday
Plan 2 Monday, Wednesday, Friday
Plan 3 Tuesday and Thursday only
*All pick-ups occur once daily unless more visits are requested
ROUTINE FILINGS
Standard                   Within 24 to 72 hours
Rush                          Within 24 hours
Special Handling        (same day returns)
All Branches of Los Angels, Orange, Riverside, San Bernardino, and Imperial Counties are handled on a routine basis within 72 hours of receipt and are billed per assignment. Services to all other counties in California and Nationwide are also available
COURTS COVERED UNDER RETAINER

San Diego Superior (Central), (Civil and Criminal)
Probate
Family (Central)
United States District Court
United States Bankruptcy Court
WAIT TIME
$50.00 per hour charge.
Important Disclaimer: All prices are subject to change without prior notice.